Opera
Quick guide:
Start by pressing [Ctrl] + [Shift] + [Delete] together on your keyboard - this should open up a window like pictured below: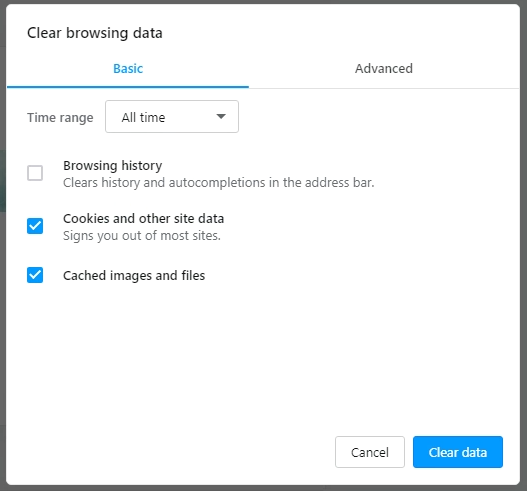 Ensure the time range is set to "All time", and that the 2 boxes above are ticked, and then click "Clear data" at the bottom.
Other optional browsing data can be found on the "Advanced" tab. Some of our recommended ones to clear include: "Browsing history", "Download history", "Passwords" and "Auto-fill form data".


Other method:
Click the 3 lines icon at the top-right of the screen (as pictured below) and scroll down until you can see the "Clear browsing data" area (as shown below):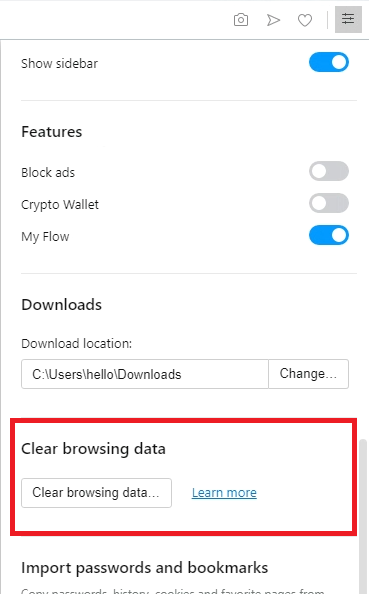 Click the "Clear browsing data..." button. This will open the same pop-up referenced above in the quick guide. Now follow the steps offered on the quick guide.