VISAV is based at the Sherwood Business Centre, which is centrally located in Sherwood, a vibrant suburb within the city of Nottingham. But the Sherwood Business Centre is not just a suite of offices. They embrace Sherwood and Nottingham and support deserving community projects, both locally and further afield.
Ongoing training ensures that the hundreds of Neighbourhood Watch Coordinators throughout England & Wales are able to continue their valuable, voluntary contribution to their local communities. We have committed to sponsoring the cost of ongoing data protection training for the next 12 months to help ensure that all the activities carried out by coordinators remain compliant with current GDPR legislation.
As part of our ongoing support for Neighbourhood Watch throughout England & Wales, and in recognition of the many thousands of voluntary hours that Neighbourhood Watch Coordinators dedicate to keeping their local communities safe, we were very proud to be the headline sponsors for the 2022 National Neighbourhood Watch Conference that took place in London in May.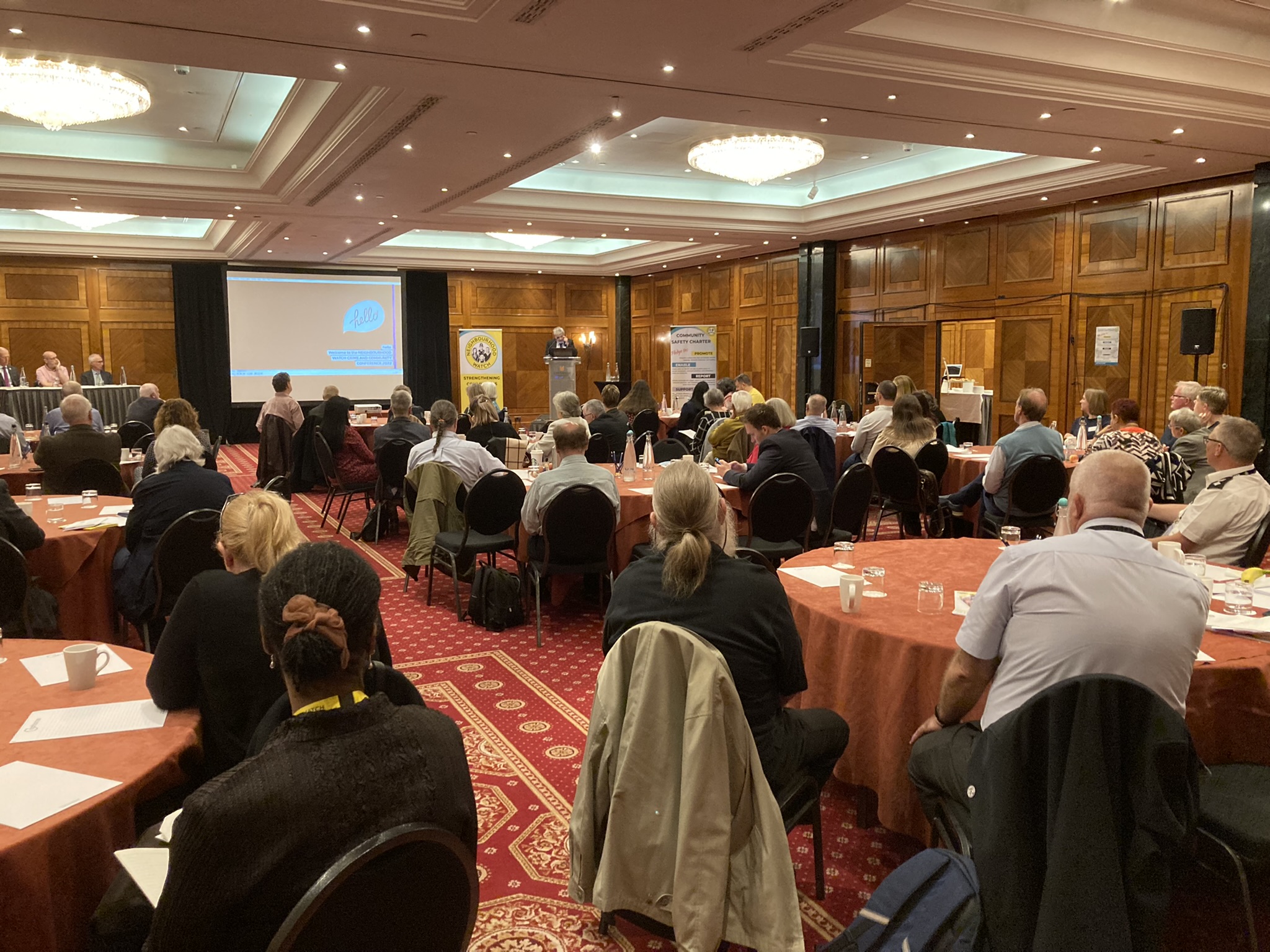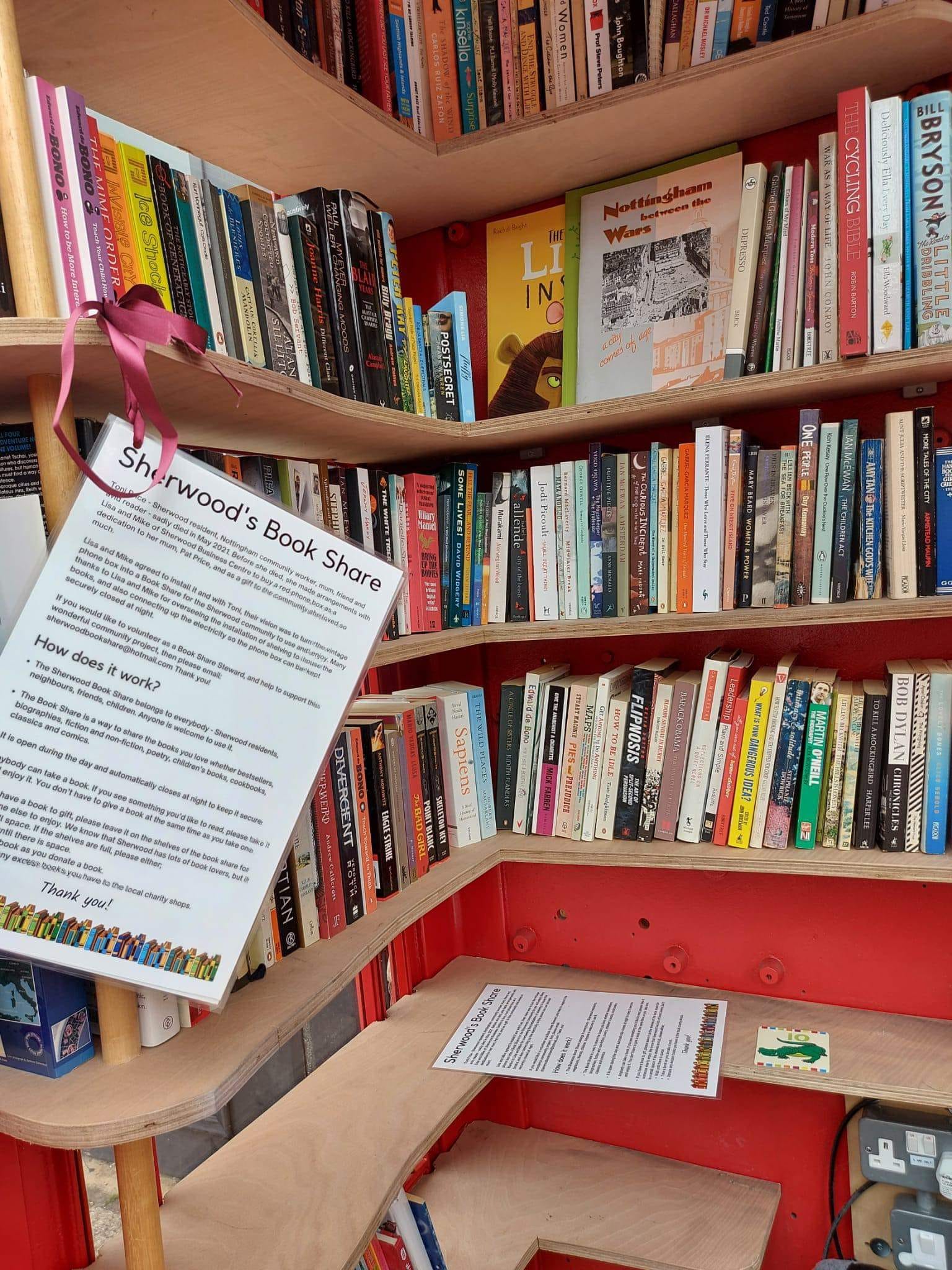 VISAV have sponsored the Sherwood (Phone Box) Book Share which is now up and running!
Toni Price - Sherwood resident, Nottingham community worker, mum, friend and avid reader - sadly died in May 2021. Before she died, she made arrangements with Lisa and Mike of Sherwood Business Centre to buy a red phone box as a dedication to her mum, Pat Price, and as a gift to the community she loved so much.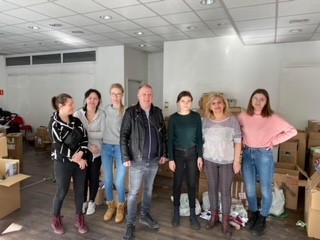 A friend of VISAV's Company Secretary, Adi Wood from Nottingham, is currently staying with his fiancée, who lives in Kielce, Poland, approximately 40 miles from the Ukrainian border.
He was very keen to do something to help the Ukrainian refugees and, after an appeal by Lisa Douglas, £600 has been raised and transferred so far.
Adi has been liaising with a local Polish charity and, with the financial donations he has received, has been buying supplies for them to take to the border, as well as helping Ukrainian refugees who have arrived in Kielce in Poland.
VISAV has donated £400 to the appeal and this will go a long way to buying desperately needed supplies for those in need.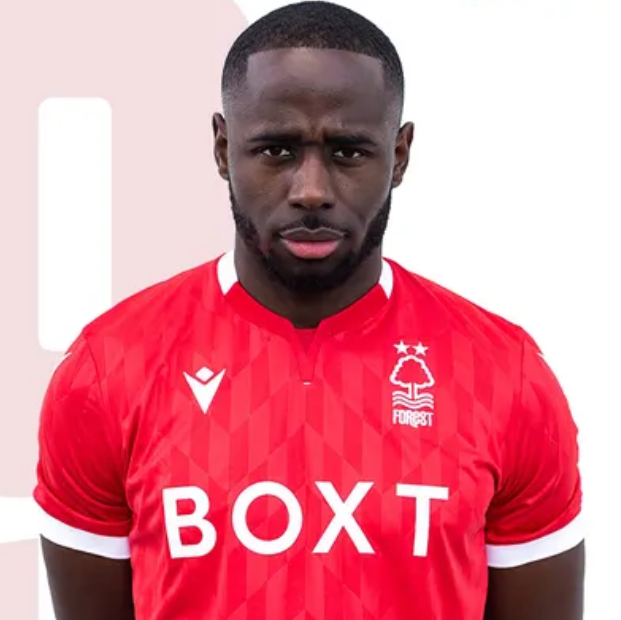 As part of our community involvement VISAV Ltd are making a small player sponsorship for the local championship football team. This is also in consideration of the work that we have seen Nottingham Forest do in the community.
We sponsor Keinan Vincent Joseph Davis, who is an English professional footballer playing as a forward for Nottingham Forest on loan from Premier League club Aston Villa.
VISAV Ltd were proud to support the Safer Cambridgeshire Policing Awards held on Friday 5 November.
Sarah Cooper, Head of Cambridgeshire Police Corporate Communications told us, "It was our fourth awards ceremony to recognise officers and staff for the work they do day in and day out, to keep the people of Cambridgeshire safe - and we believe it was a great success!
It was down your company's generosity, along with our other sponsors, in donating a prize to the event, that made the event as good as it was and enabled us to recognise the officers, staff and volunteers who attended the ceremony, in such a brilliant way.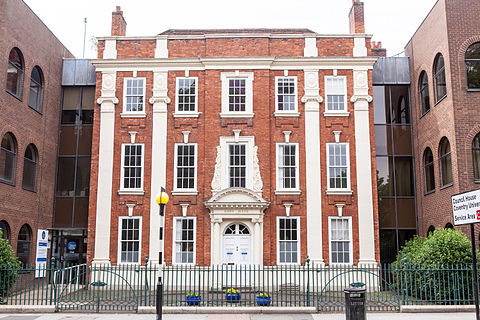 After hearing about the devastating news about damage created by a thunderstorm to the building of Coventry Citizens Advice, VISAV offered to help with the repairs to the building. Kate Algate, CEO said 'it was so stressful seeing water literally coming down from the ceilings and questioning how we were going to repair it. As a local charity, we struggle to secure funding for such events and it was a relief when VISAV said they would support us, especially at such a busy time when demand for our services are so high.'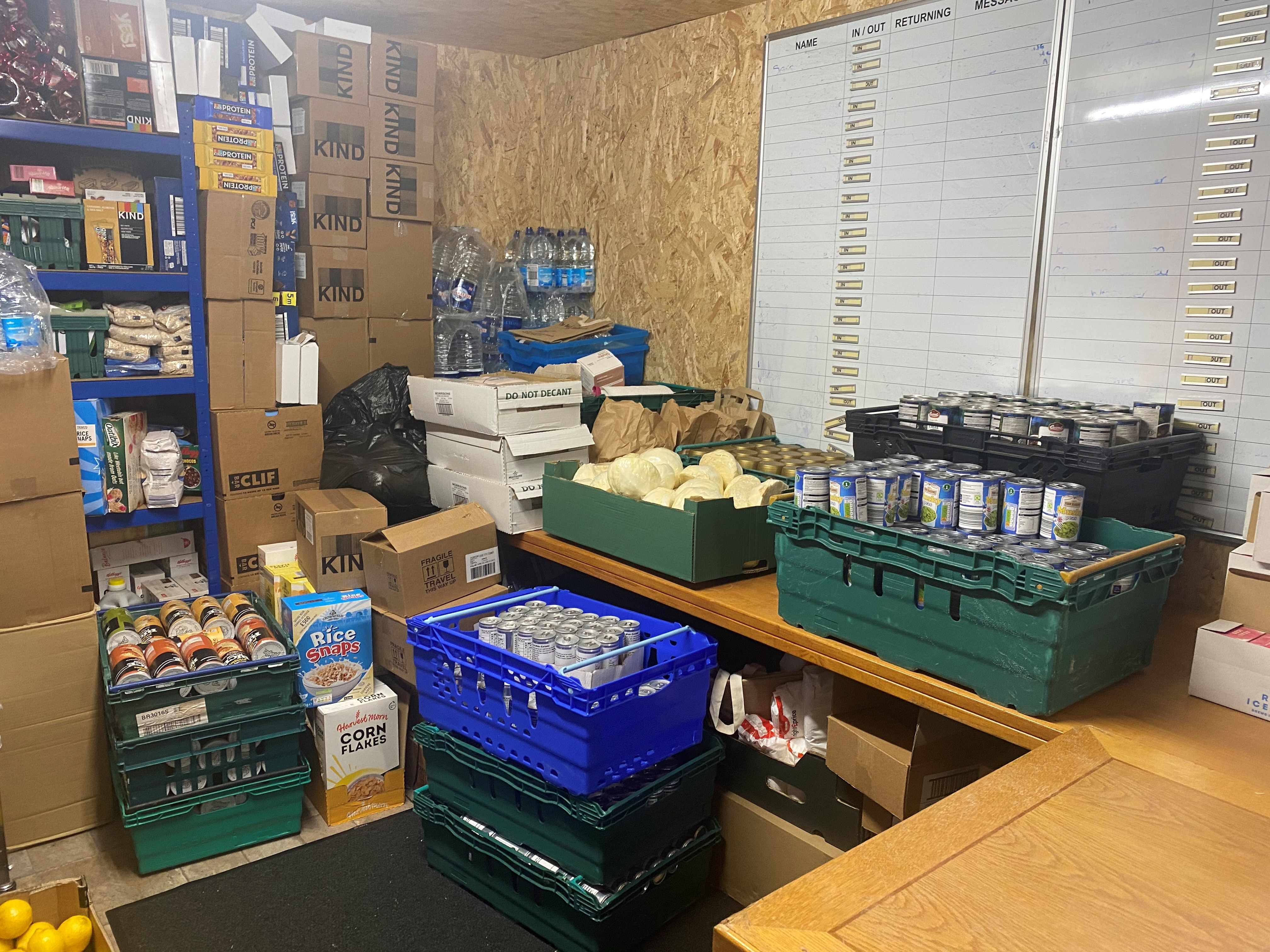 The shareholders, Board of Directors and Employees at VISAV have a keen interest in helping our clients to keep people safe. We do this every day by providing, developing and supporting over 10,000 Police, Fire & Rescue, Local authority, PCC and Volunteer administrators to connect with members registered on the Neighbourhood Alert system.
But beyond that we all take great pride in the social value projects we continue to support. Over the years this has included:
COPS (Care of Police Survivors)
Community Garden project at St. Paulinus, New Ollerton, Nottinghamshire
Supporting vulnerable burglary victims by supplying and installing (free of charge) Ring doorbells for their peace of mind
Sherwood Sunset Calendar - proceeds distributed to local charities
Sherwood Food Exchange - at the start of lockdown one
Mesopotamia
VISAV are happy to support a further community project and received thanks saying, "Hi and thank you so much for your very kind donation which will help us secure a future for Clipstone Headstocks and a community space for the people of Clipstone and Mansfield."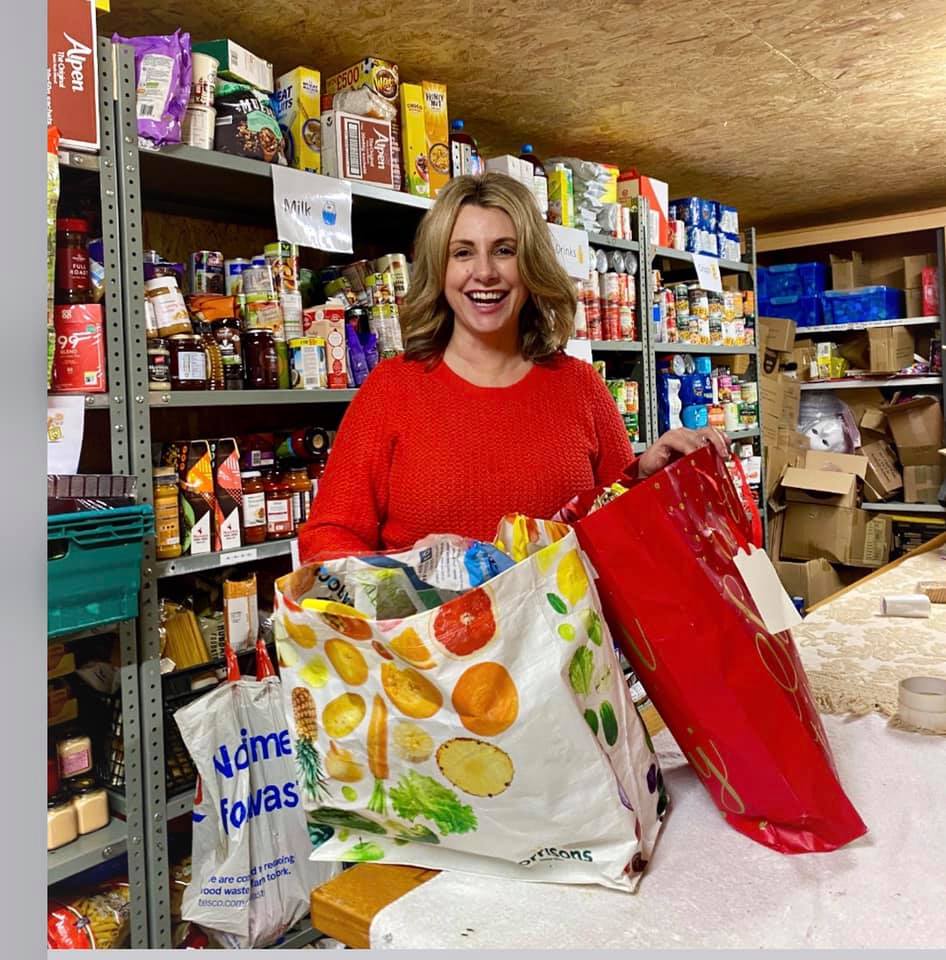 From earlier articles you will see the huge and valued support that the VISAV team have been giving a Basford, Nottingham charity, Mesopotamia. The VISAV owners and Directors visited Mesopotamia last Saturday to help with the packing and wrapping of surprise gifts for local children who, otherwise, would not have a gift to open on Christmas Day. The VISAV team will then help the Mesopotamia team to deliver the presents on Wednesday, along with the families' food parcels that VISAV have financially contributed towards.